"You Can't Take It With You"
Click here for:
COVID-19 PANDEMIC POLICIES AND PROCEDURES
"You Can't Take It With You" is a popular, iconic comedy classic. It has been on the top 10 most performed plays by High School and Community Theater for over 60 years.
A family in the 1930s lives a somewhat different lifestyle than the rest of the world. They are very relaxed and care free. Their daughter falls in love with the son of a Wall Street Banker, and the two families are destined to now cross paths. Hilarity commences as the two families meet up.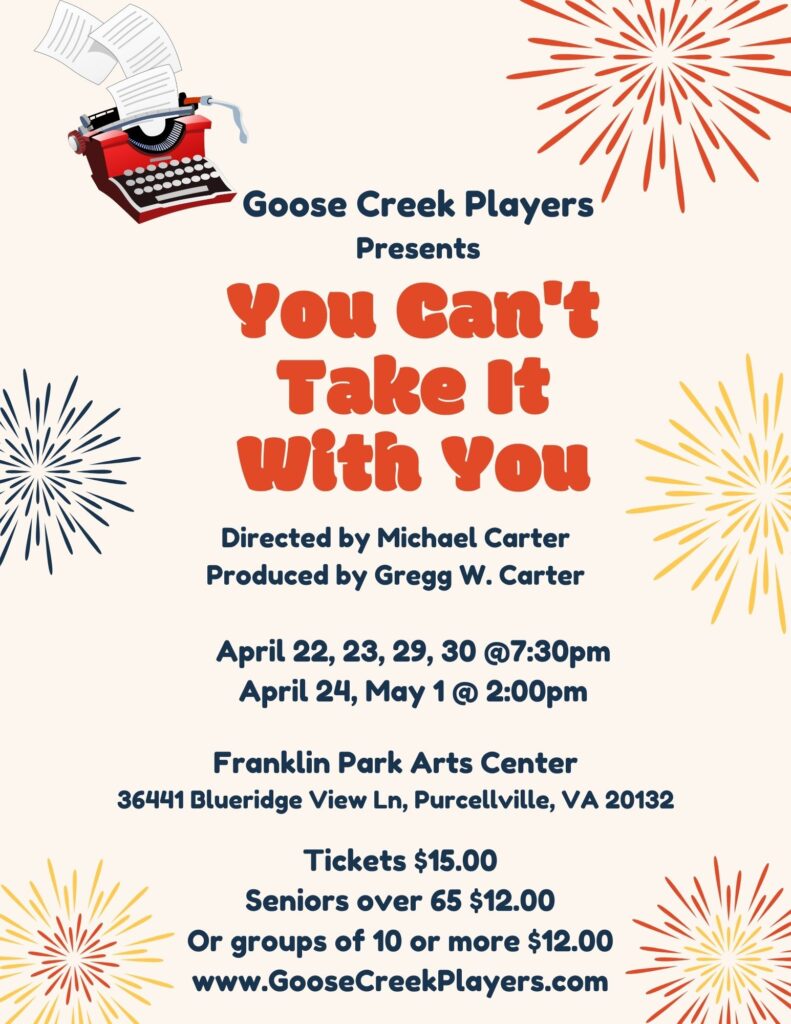 .