Announcing our first ever One Act Festival.
tickets $5.00 at the door or virtual. Will likely be limited seating (up to 25 patrons) because of the novel coronavirus pandemic, but we will address this as we get closer to show time.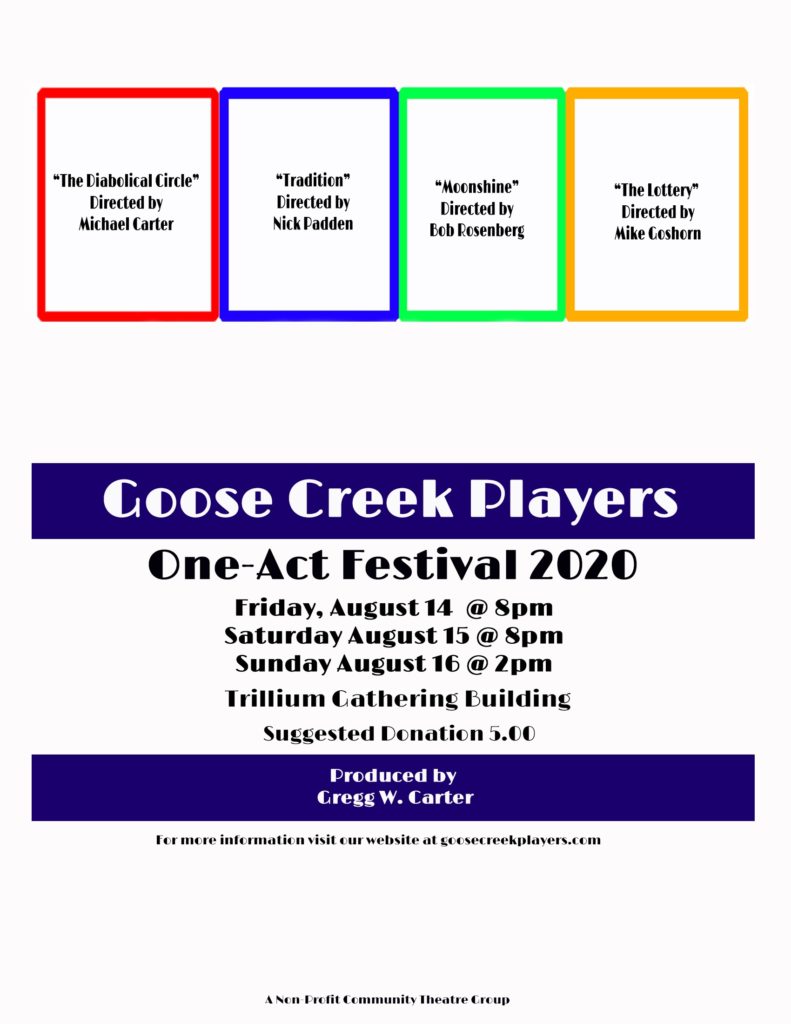 Trillium Gathering Building,
18915 Lincoln Rd
Purcellville, VA 20132
https://goo.gl/maps/41Skqb1TLU7QGBS58
Copy of the program can be found here.
CAST AND CREW