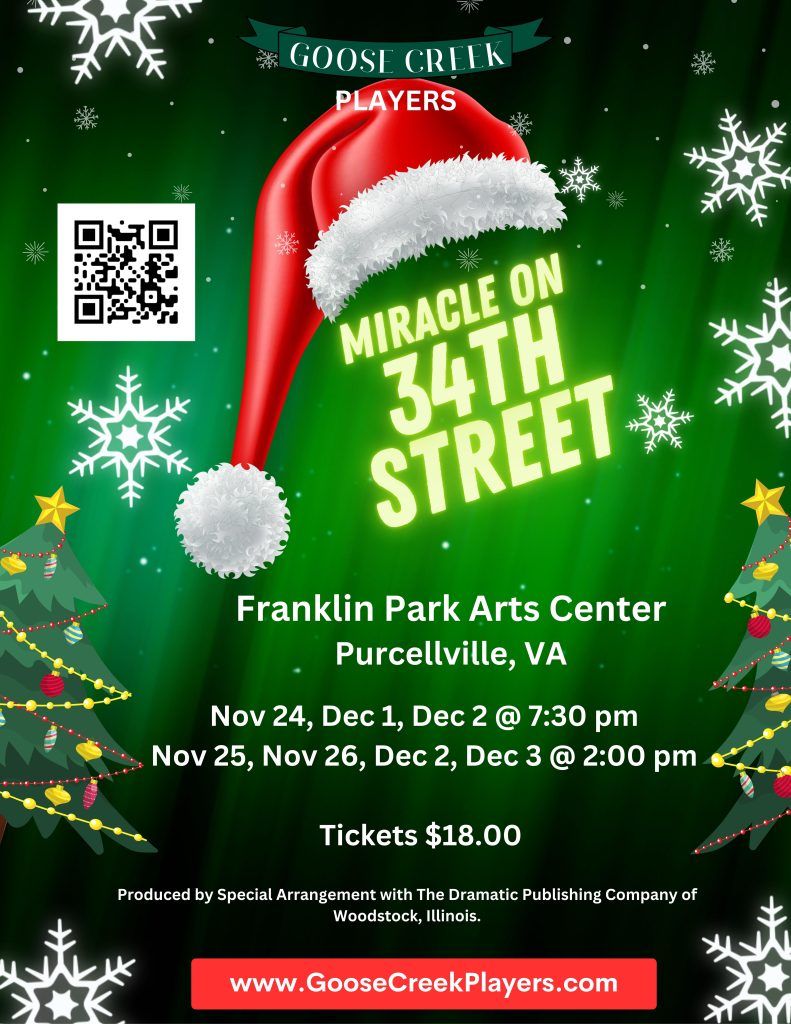 Is Kris Kringle Santa Claus? Or just an old man that smells like a cookie?
Will Fred Gayley, Esq., be able to save Kris from being committed to the sanitarium?
Will little Susan Walker get her Christmas Wish? And believe?
Join us with a great cast of characters in the retelling of the story that was once brought to the Silver Screen.
Tickets on sale now!!