Our Second Performance was in April 2019.
Pride and Prejudice, based on the novel of the same name by Jane Austen.
Performances:
Easter Weekend: April 19,20 @ 7:30pm,
April 27,28 @ 2:00pm,
April 26,27 @ 7:30pm
At the Franklin Park Arts Center in Purcellville, VA.
36441 Blueridge View Ln, Purcellville, VA 20132
$15.00
About the show:
When eligible bachelors move into the home nearby, Mrs. Bennett is determined
to find matches for her five daughters. While Elizabeth doesn't have the same priorities as her
mother, she finds it difficult to avoid the subject after a string of unsuitable suitors. But when the
independent Elizabeth meets the enigmatic Mr. Darcy, they must determine if first impressions
or their feelings will triumph. Is it possible in their strict society for Elizabeth and Darcy to look
beyond his pride and her prejudice, and to make the best match of all?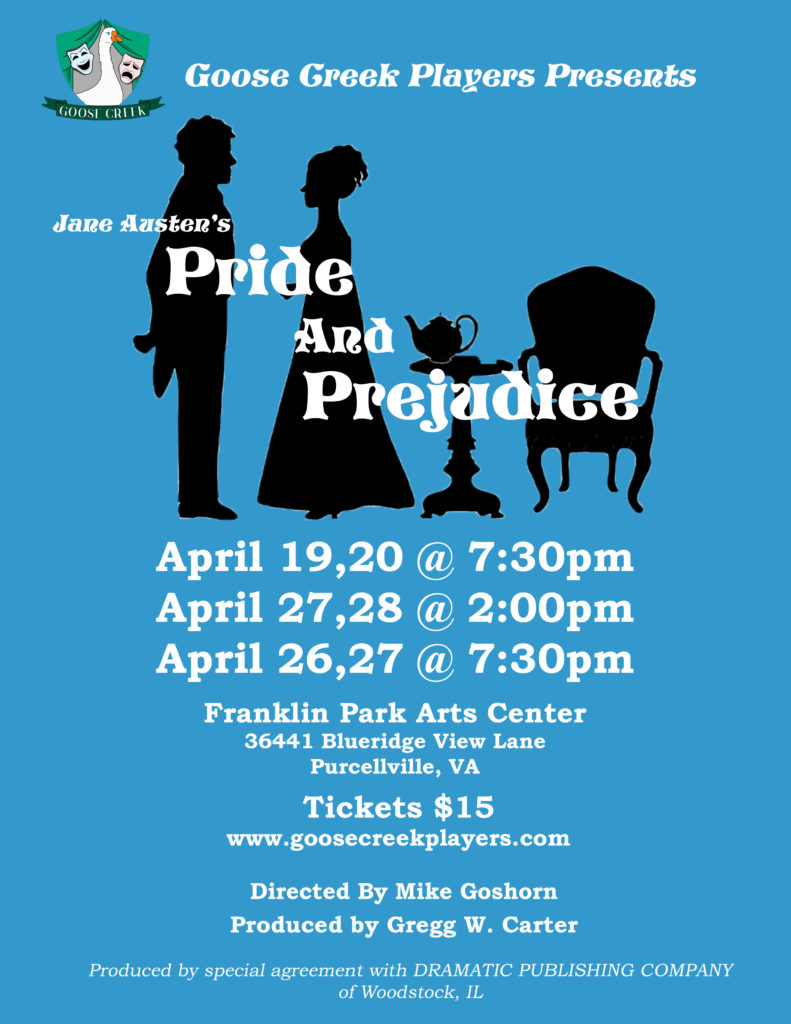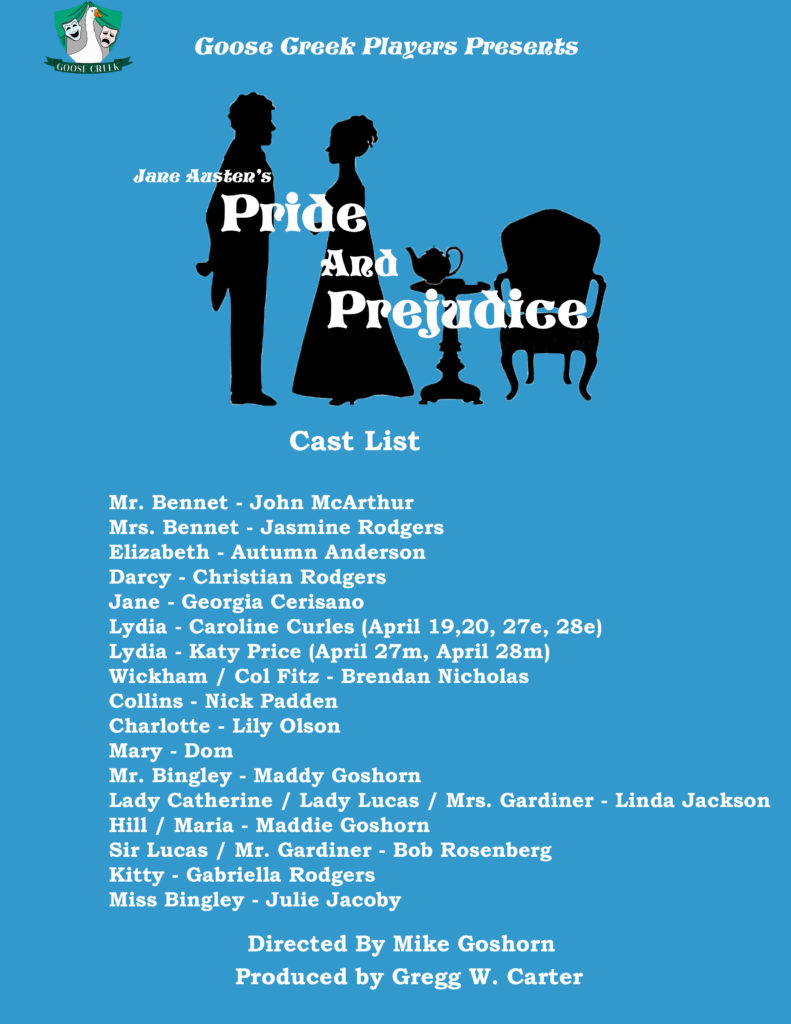 Copy of the Script that was used:
http://goosecreekplayers.com/wp-content/uploads/2019/07/Pride-and-Prejudice-Script-w-adds-01-16-2018-v2-1.pdf