Coming in April 2020 to Franklin Park Arts Center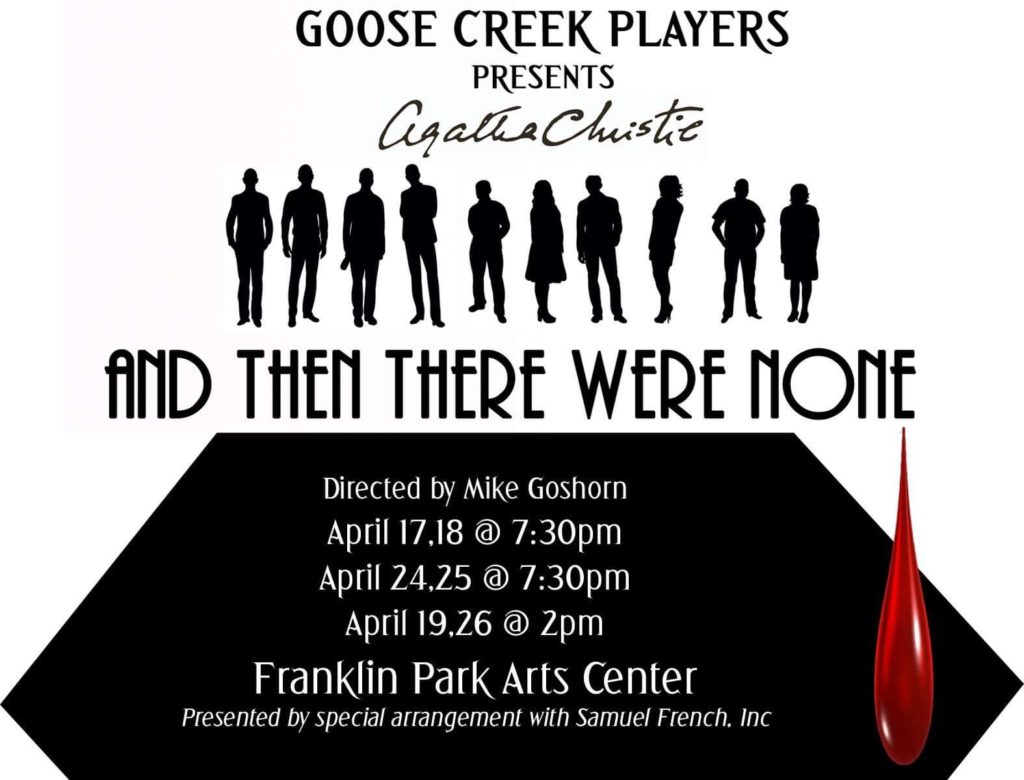 Auditions will be in January 2020.
This year we are looking to take on an apprentice Director for the Spring show. The Apprentice is not just your typical Assistant Director, but an actual apprentice, that will get one of the scenes to call their own. The apprentice will meet with the Director to get basic training in the Fall, then sit with the director to get guidance on blocking, lighting, character portrayal, set issues etc.. But the scene will belong to the apprentice.
If you think you might be interested please contact: goosecreekplayers@gmail.com